As a Director of a young UAV manufacturer company, my role is diverse and I love the fact that I learn new things every day. This week I mostly focused on Business Development.
Clogworks Technologies was delighted to be invited at the National Drone Emergency Services Practitioners day in Lancashire on the 11th of July. The day was really well organised and attended with 8 manufacturers presenting their systems. I always  tailor each presentation to the audience's requirements known at the time, and like to do it well in advance as I can then adjust the message/ content of what I want to convey over a week or so. There is always something that can be added or improved!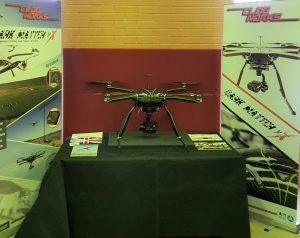 At the same time, there was a hard deadline to submit an international tender. Luckily, it was a repeat invitation to bid so most of the work had already been done and I mostly only needed to double check all the information and submit it in the required format.
I seem to have spent an awful lot of time battling with HS Codes and packing lists too this week, one of these things!
As part of manufacture training, Clogworks Technologies offer face-to-face training on the UAVs, accessories and GCS app software use. However, for customers abroad, this is not always an option, so instruction manuals become very important. At present, I am well into the writing up of a new manual for one of our accessories.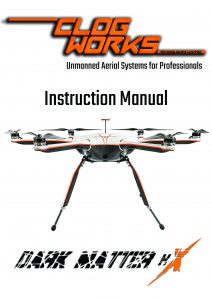 Early July was also the time when we received two answers and feedbacks from InnovateUK proposals submitted a few months back. Unfortunately, both were unsuccessful and it is always disappointing, however, we try to draw lessons from it and use the feedback as best as we can. Some of it may be on the consortium, the approach taken or the complexity of the projects themselves.
A couple of customers' project reviews took place this week and help plan the milestones delivery schedule, especially if requirements are adjusted as projects develop.
Of course, there are also daily talks about the business strategy, checking customers' quotes and staying on top of the industry progress and legislation. We also are very keen to identify what partners/ products could be of interest for further development and this requires constant monitoring of the industry.
From a family point of view, running your own business means you have flexibility on the hours you work, and this week was sports day at school for my 6 and 8 year old, so I managed to catch a couple of very competitive races and made my kids very happy! I also organised a roller skate birthday party and that was fun!
And when I have time, I like to fly a drone too!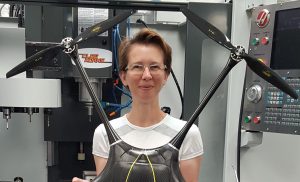 Contact:
t: 01484 687989
e: info@clogworks.com