Wednesday – Trying to beat the weather in a remote Scottish hill to inspect wind turbines with a unique 13.5kg Alta 6 special rig (I also fly this offshore with appropriate GWO qualifications). Launching in ATTI from the sheep poo laden gravel track the rocket powered elephant takes off with a roar, I fly the initial required path and switch to auto, the rig flies beautifully collecting the required data, switching back to ATTI I land it back to its truly wild landing area. We move 100mtrs to the next turbine but the cloud is descending rapidly, by the time I take off again the cloud is touching the top blade and I abort and return the rig back to its TOL area. Sitting in the van checking the updated weather forecast it soon becomes clear that's already todays site inspections over. This info is relayed to site engineers and client, as frustrating as it may be this is the reality of work in such locations and everyone involved accepts it begrudgingly. The days data is QC'd, packaged and sent to the contractor.
I check my emails, social media and drone related Facebook groups that I admin (totalling over 15000 members). I find I've been tagged in a few posts, one that caught my eye was another PfCO holder looking for 4 drone ops to be a PR stunt for a national bakery, the plan is to fly 4 x inspire 1s in formation each carrying a loaf of bread. This gets named 'Bread Arrows' by the client, plan is a days practice then the a days shoot with TV and press present next week. A call to a friend with a mint I1 Pro results in me borrowing his rig as I sold my I1 in 2018. A short bit of comms later and I am part of the team.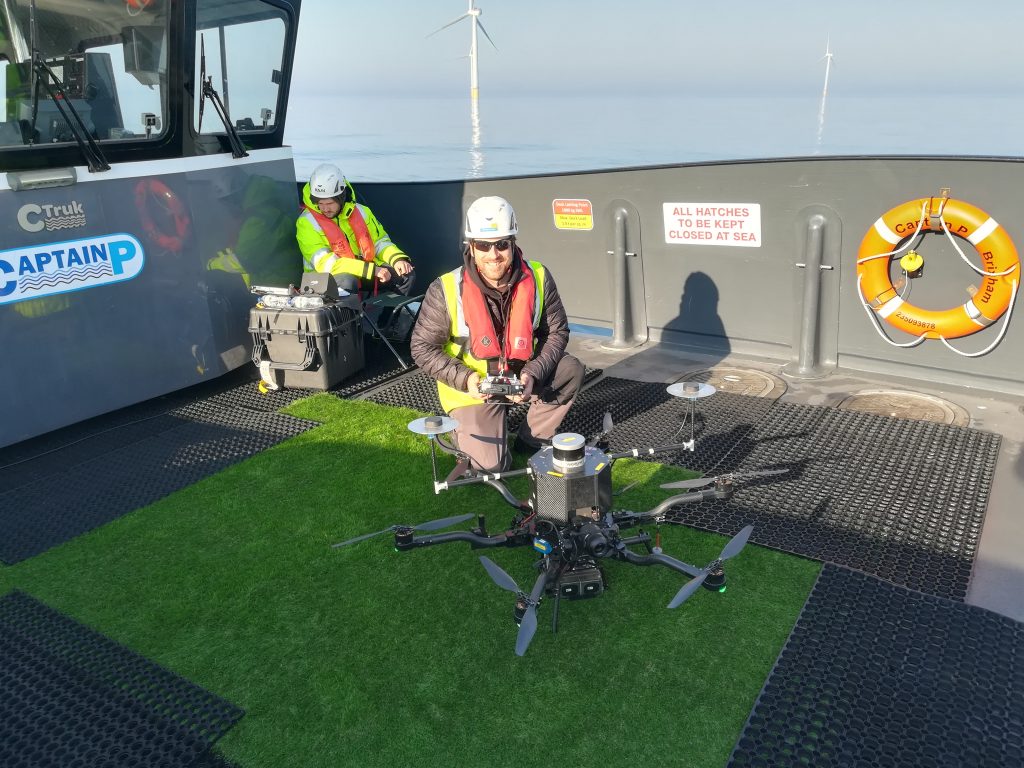 Thursday – Back home to the office due to the weather. Editing photos from a shoot earlier in the week I get a notification via my website form, simple message 'Are you available to film Tuesday next week?'. Now I like a puzzle and enjoy challenges, this obviously requires further investigation! Several emails later and I'm sent a call sheet for a new client to be a part of a new TV advert for a house builder on Tuesday next week. Bizarrely the location is 4 minutes from where I will be Monday and Wednesday as part of the Bread Arrows team. The rest of the day is spent completing the photo edits and managing the Facebook groups. I enjoy being an active member of many drone related Facebook groups, the banter, education and work I gain from them and share out I see as a positive for all drone users, hobby and commercial based.
Friday – It looks like the recent heavy rain is causing chaos across the country, this gives its own opportunities. Being based in the NW we have plenty of rivers that are feeling the pressure and bulging at their banks. I charge up the DJI M2P, I really like the portability alongside the capabilities of this rig, small it may be but it's output far exceeds its diminutive scale. Grabbing a weather window I head out locally to capture the rivers that are at high water mark. A few flood defence and weirs later I have a good collection of rushes and photos. Returning to the office I choose the best, do a few quick edits and share to the local press. Invoices from the week are written up and sent. Flight logs checked.
The weekend is spent with my family, helping my 12 year old lad fit fpv to his large RC truck, walking and photography from a day out. It's really pleasing to see the lads enthused by the photos they shoot, they're photography skills are shinning through and impress. I collect the borrowed I1, go through the rig charging and checking it all. Coming weeks RAs and flight plans written up.
Monday – I'm on site for the practice day for Bread Arrows, this involves rigging payload systems to the I1s for the loaves of bread, practice flights of varying formation routines, walking through the routines before flights without then with the payloads. It's fun flying with 3 others in formation movements in 3 dimensions. Facebook admin duties completed whilst the M2P was charging and Not something I've done before. In bed by 19:30 due to early start the next day.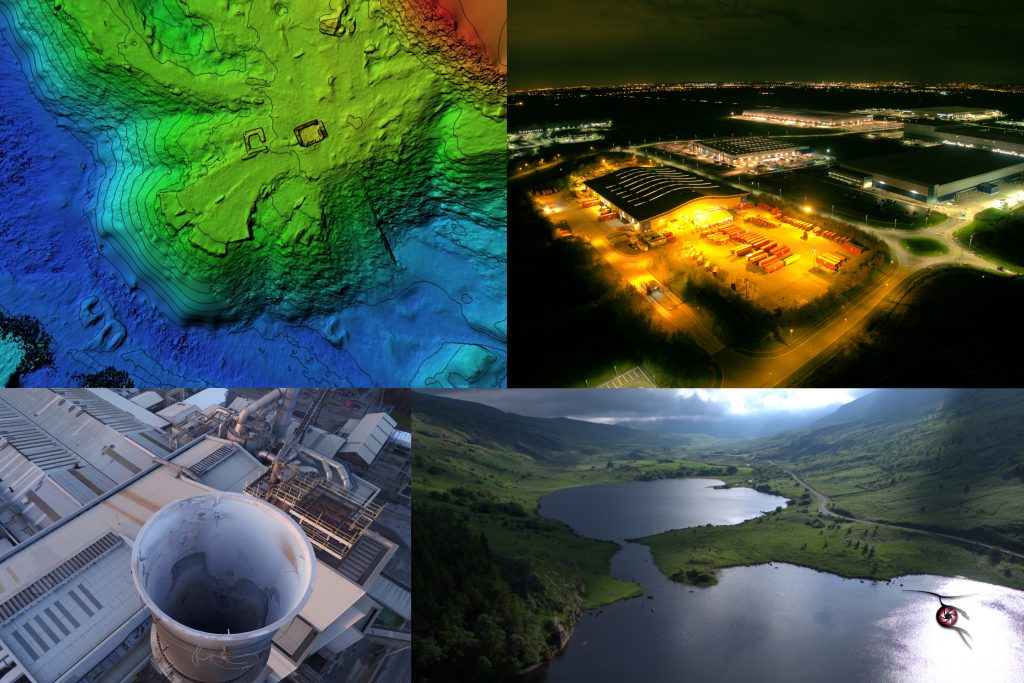 Tuesday – Early start at 03:00, on set for 04:30. The day was spent shooting aerials for a new national TV advertising campaign by a house builder. Ground shots by the crew shot on Reds, the aerial rushes I was supplying were from the M2P in H265 10 bit colour. The producer liked what I was shooting and the capabilities so much he added in more aerial shots than originally planned in the call sheet. Rushes handed over immediately to the producer. I was finished on set by midday then drone to a lovely remote farm, shooting aerials of it as a gift form the farming couple from their family. I walked through several fields full of cows, again with the M2P on my back, to get to a safe TOL area. Returned to the office, edited and uploaded to Dropbox. Updated the client who then requested that their IT dept had just blocked Dropbox that week. I copied the images, original and edits on to a USB stick and posted 1st class to them. Checking emails I then had a request from the building firm shoot from earlier in the day, they loved what I shot and requested if we're free the following week for more aerial work as part of the TV advert stories being shot. Rearranging the diary meant I could fit these in and kept the client happy. The evening was spent charging and checking the borrowed I1 for Wednesdays Bread Arrows shoot, the BBC and national press shot the flights along with the bread production line and put it out on the news that lunchtime promoting their new plastic free wrapping.
Some of the Facebook groups I admin other than my own business page are Drone Flyers UK (9000+ members, part of a small group of admin), Conservation with drones (I set up and run to share info worldwide to positive use of drones in conservation), various PfCO only groups and an international drone group Drone Flyers GB and Beyond. I find it rewarding to help educate members, read their stories and learn from them. Being in ARPAS for my 4th year makes sense to me as I believe in what they stand for, their involvement at the highest government level and the friendships I've made with members. The skill levels in the association are amazing and to be able to learn from such people is useful on many levels.