National Grid using artificial intelligence to check drone footage of 7,000 miles of wires and pylons.
National Grid has turned to artificial intelligence to help it maintain the wires and pylons that transmit electricity from power stations to homes and businesses across the UK.
The firm has been using six drones for the past two years to help inspect its 7,200 miles of overhead lines around England and Wales.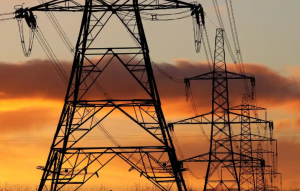 Equipped with high-res still, video and infrared cameras, the drones are deployed to assess the steelwork, wear and corrosion, and faults such as damaged conductors.
Historically, such work was undertaken by engineers climbing up pylons or using helicopters.
But John Pettigrew, National Grid's chief executive, said the firm had now taken a further step and started applying machine learning to analyse the drone footage and cut the volume of material a human operator needs to review.
"That [the AI] will determine the overall condition of the asset and whether it needs to replaced or repaired. We are just developing this as a prototype. When we talk about digitisation it's real practical engineering-type stuff we're doing," he said.
National Grid partnered with UK startup Keen Ai for the technology, and is now trying to hone the system to better identify problems. "The results improve greatly as we supply more images to the application," the firm said.
The drones, which are made by DJI, are seen as a better option for inspections in areas where livestock might be disturbed by a helicopter or in built-up urban areas where it is hard to fly helicopters at low altitudes.
Pettigrew said such innovation would be vital in future.
By Adam Vaughan, 2nd December 2018