ARPAS-UK members can enjoy access to a growing range of exclusive offers and enhanced discounts for free as part of membership. ARPAS-UK has linked up with over 10 companies that provide excellent services and products enabling our members to make significant savings! From retail purchases to insurance discounts, or international travel assistance to tax relief on ARPAS-UK membership fees, we've ensured you get so much more for your membership.
You can redeem all these great offers through our member portal when you join. Not a member? Join online and get access to these fantastic discounts!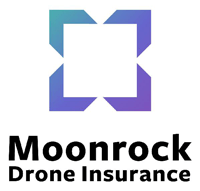 INSURANCE
Moonrock Insurance – 10% Discount
Moonrock Insurance (previously known as insurance4drones) is kindly allowing ARPAS-UK members up to a 10% discount on all Moonrock Drone policies, providing they can demonstrate 2 years of no claims.
For more information, please visit https://www.moonrockinsurance.com/ or call 01923 712 441
https://www.moonrockinsurance.com/
Coverdrone – 5% Discount
Coverdrone offers ARPAS-UK members a 5% discount from their annual policies. All discounts are now available via their online client management system, which will allow for new quotes, temporary mid-term changes and renewals, the system is mobile friendly, so those last-minute changes can be made even on-site.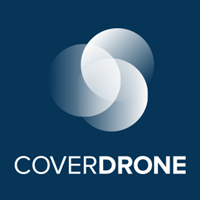 All Coverdrone policyholders also get FREE access to their 'Coverdrone Flysafe' app which delivers quick and easy to use safety data, please see https://www.coverdrone.com/flysafe/ for more information. 'Per-day' drone insurance can also be purchased from the app, for those using their drones less frequently may find this a more affordable option.
Coverdrone's website can be found at https://www.coverdrone.com/  or call 01270 448 998 to speak with an advisor.
Flock Cover – 50% Discount
This is 'Pay-as-you-Fly' insurance! The deal has unlocked an exclusive drone insurance discount to all ARPAS members:50% off your first four Flock policies*.  See below for more information, and details as
to how you can redeem your discount. Flock provide short-term, customisable drone insurance via the Flock Cover mobile app. Commercial policies start from just £4.95 a day, offer both hull and accessory cover, and are underwritten by Allianz (the world's leading aviation insurer). For a detailed breakdown as to what's covered, click here.  Details on how to redeem this offer are in The Vault (Members' only).
HMCA
ARPAS-UK has negotiated with HMCA to offer discounted rates for medical plans, dental plan, hospital cash plans, personal accident plan, travel plan, income protection and vehicle breakdown products.
Details on how to proceed are in The Vault (Members' only)
PRODUCTION
Indibook – 15% DISCOUNT

Indiebook offers ARPAS-UK members an Online Booking Service for Film Production and Freelance Crew creating the first complete crew booking service combining online speed with professional backup. Indibook has given a 15% discount on Indibook subscriptions to ARPAS-UK members wishing to sign up and use their service.
Alias Hire – 25% DISCOUNT

Alias Hire are a London based camera hire company that offers professional broadcast equipment at low prices. They offer ARPAS-UK members a 25% discount on Alias owned equipment and offer an extensive range of sound, lighting, monitoring and camera equipment as well as crew.
RETAIL
Coptrz – 7% DISCOUNT

Coptrz offer ARPAS-UK members a 7% discount on purchasing products through their online shop using a unique discount code. The discount code is specific for ARPAS-UK members and membership authenticity on purchase. Checks will be carried out by Coptrz.
CLOTHING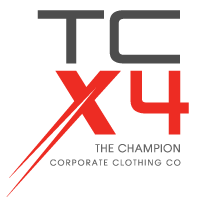 TCX4 – 10% DISCOUNT
TCX4 offers ARPAS-UK members a 10% discount on embroidery & printed garments purchased from their extensive range of Sports and Workwear. TCX4 prides itself on the high quality of it's garments and exceptional customer service. They will guide and advise members every step of the way, at a price that is competitive and with no minimum order requirement, regardless of how large or small your order may be.
SOFTWARE
Pix4D – Software, mapping & modelling – 10% DISCOUNT
ARPAS-UK are delighted to announce a members' exclusive offer with Pix4D! With Pix4D software, mapping & modelling from drone images has never been so accessible. ARPAS-UK members can now benefit from a 10% discount on the following Pix4D licenses:
Pix4Dmapper Pro – Yearly rental license
Pix4Dmapper Pro – Monthly rental license
Pix4Dmodel – Yearly rental license
CQNet
Consortiq are excited to offer ARPAS-UK Members access to their Free and Pro platforms which are completely new products designed to enable non-enterprise clients access to CQNet which is the easiest, most efficient way to manage your UAS operations, all in the palm of your hand.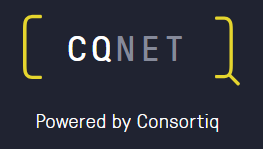 This ultimately offers a huge saving of £270 a month when compared to a typical enterprise setup. With no restrictions on features, CQNet is now available to all no matter the size of your organisation. Data protection is important to Consortiq, and we have controls in place to ensure compliance with the latest General Data Protection Regulations.
Comparison table can be found here.
Members wishing to access this Benefit should use the following link to Sign Up
PERIODICALS

Journal of Unmanned Vehicle Systems Magazine – DISCOUNTED SUBSCRIPTION
Journal of Unmanned Vehicle Systems Magazine by Canadian Science Publishing journals. ARPAS UK's affiliated society pricing for the Journal of Unmanned Vehicle Systems for 2018 is $50 (electronic format). Discounted price for ARPAS-UK members.
http://www.nrcresearchpress.com/journal/juvs
FLIGHT TRAINING & LOCATIONS
DronePort NI – 25% DISCOUNT

DronePort NI is the UK & Ireland's first dedicated airport for all drone pilots. From the hobbyists flying for fun, to commercial pilots flying cameras for major Hollywood movies, they provide over 650 acres of space to develop flying skills, test new equipment or get support from our other members. Based at a former RAF airport in Ballykelly, they uniquely and safely combine manned aircraft usage with unmanned aircraft, demonstrating that these two sectors can seamlessly live together in harmony. Supporting members, they provide technical facilities including workshops as well as training courses and CAA approved training. They also have the facilities for 40km+ BVLOS testing over land and water.
Uplift Drone Training – 15% DISCOUNT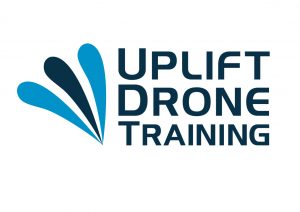 Uplift Drone Training is a leading provider of Drone training services in the UK. We provide training courses including PfCO , Pix4d and OSC Vol 3 courses nationwide. We offer solutions for small business up to enterprise. Uplift Drone Training are delighted to offer ARPAS-UK members a 15% discount on any of their courses and a 5% discount on equipment.
UAV8 – 10% DISCOUNT
UAV8 Ltd are one of the leading NQEs in the UK and are authorised by the CAA to deliver training course that qualify individuals to apply to the CAA for Permission for Commercial Operations (PFCO).
UAV8 Ltd have an unrivalled provenance in delivering aviation instruction with over 125 years of flying experience between them. All instructors are graduates of the elite UK Apache Attack He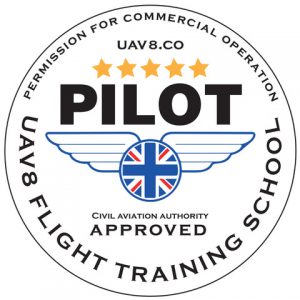 licopter Force and the RAF Central Flying School, where they served in the Army Air Corps as pilots and instructors.
They have been a CAA approved NQE for over three years and have a solid reputation for the quality of instruction, fairness and professionalism.
UAV8 Ltd offer members of ARPAS a 10% discount on the full PFCO course. This brings the price of the PFCO course down to an unbeatable £625.50 plus VAT. This includes Theory Course, Exam, Flight Assessment and Operations Manual and a guaranteed pass. Unlike other companies there are no hidden charges and they will update your Operations Manual after the first year for free.
This is an unbeatable offer and is valid for 2018.
Call UAV8 Ltd FREE on 0800 085 6885 or visit www.uav8.co all you will need for the discount is your ARPAS membership number.
iRed Ltd – 10% Discount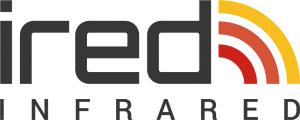 As the UK's leading approved thermography training centre, iRed offer a wide range of accredited and certified thermal imaging and remote sensing courses, across the globe. We offer a number of specialist drone courses, from full qualifications, to payload or UAV specific training. All courses are delivered by experience instructors and include a mix of theory and practical exercises.   10% discount is only applicable to course cost and not additional 3rd party exam fees.
TAX RELIEF
HM Revenue and Customs (HMRC)
ARPAS-UK – As of 6th April 2017 ARPAS-UK has received Approved Professional Organisation status from HM Revenue and Customs (HMRC). ARPAS-UK members can apply to claim income tax relief on annual membership subscriptions.
OTHER
Plane Industries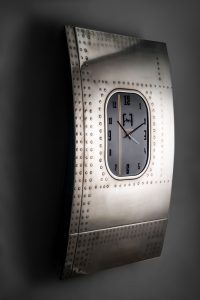 Using reclaimed, authentic aircraft parts, from both military and civilian aircraft steeped in history, Plane Industries take pride in exploring the most innovative ways to breathe new life into these remarkable feats of engineering to design and create pieces of furniture, goods and art.