What we do
Conceived in 2014 the AIRSTART Project commenced in November 2015, grant aided by the Aerospace Technology Institute (ATI) through Innovate UK.
AIRSTART is a collaborative Research and Development project developing key technologies in four main areas enabling safe routine operation of small Unmanned Aircraft Systems (UAS) Beyond Visual Line of Sight (BVLOS).
These technologies will be integrated in a series of flight trials addressing real scenarios in maritime search & rescue and terrestrial power distribution network inspection.
Who we are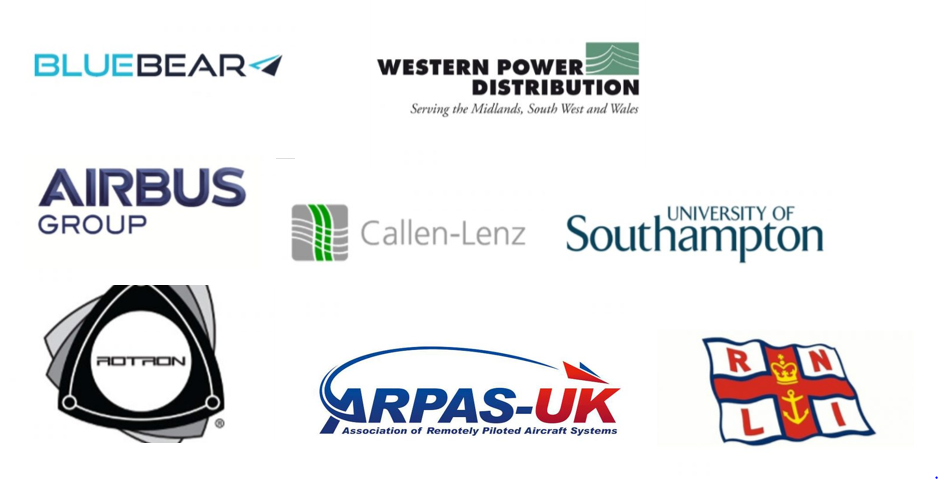 AIRSTART is a unique consortium of companies, universities, a trade association and technology end-users led by Airbus Group Innovations.
The end-to-end approach of the consortium ensures that the technologies developed are robust and exploitable in real-world situations, driving growth at every level, from SME to multinational, creating economic impact and societal benefit.
AIRSTART stands out, in that the Partners' combined expertise and experience provides a breadth of knowledge encompassing all the key enabling technologies for BVLOS operations, not just one.
The Project
Commercial small UAS are becoming increasingly widely used in our society and as industrial tools. However, one issue is seriously limiting their use and the industry's economic growth: the ability to safely and routinely operate and gather information outside of line of sight of the operator. Routine use of UAS in applications such as search & rescue, physical network inspection, environmental monitoring and a host of areas will only be realised if they can safely operate over longer distances.