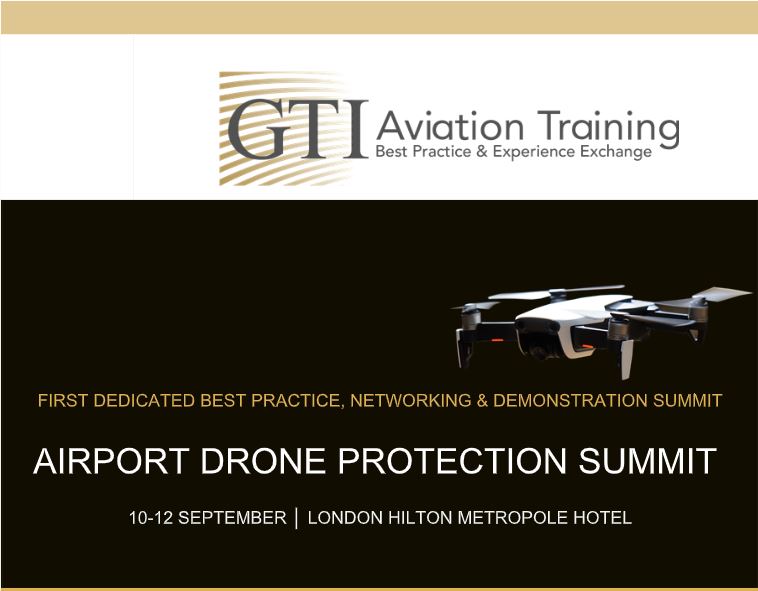 Join the world's only airport-dedicated event focused on airport drone protection!
Discuss the practical cases of the near misses, analyse the real life drone incursions, look at the non-standard flights procedures!
Among already confirmed attendees are:
• Airports are Paris Airport, Birmingham Airport, daa, Cork Airport, ADP Groupe, Prague Airport, Toronto Int. Airport, Luton Airport, Changi Airport, Oman Airport, Riga Airport, Tallinn Airport, Amsterdam Schiphol Airport, Ottawa Airport, Melbourne Airport, Southend Airport, Rome Airport,
Budapest Airport, Israel Airport Authority, Guangzhou Airport and others
• ANS include NATS, HungaroControl, ROMATSA, DFS Deutsche Flugsicherung, Navair, KSATSE and others
• Airlines include Air Canada, West Jet, Austrian, British Airways, Southwest
• CAAs include South African CAA, Turks and Caicos Civil Aviation Authority, Civil Aviation Directorate of Serbia, Chinese CAA, Civil Aviation Directorate of Serbia, Israel Ministry of  Transport and others
ARPAS Members can access a discount worth £400 – see in The Vault for further details.
Confirmed attendees include world's UAV experts from: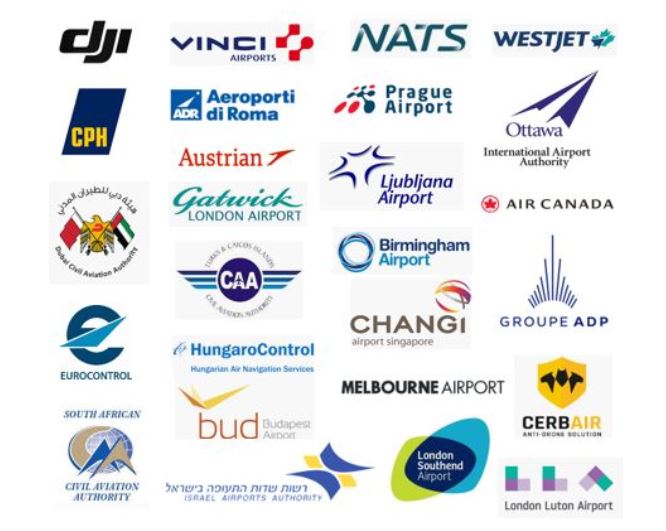 Join discussions on:
• Real Life Drone Incursions Lessons Learnt – ADP, DUB, DXB, FRA
• Safe Integration of Drones and Airport Operations
• New policies and regulation/ Airport's Operational Procedures
• Comparing Counter-Drone Technologies for Dynamic Airports
• Airport's Drone Management Systems
• Non-Standard Flight Procedures
• All Stakeholder Approach on Response & Prevention
Essential part of the summit is the demonstration of anti-drone
technologies on the 12th of September.
Join the community by sharing your
#AirportDroneProtection photos