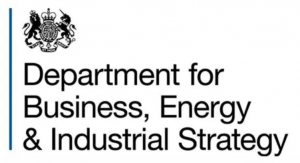 This is the page where the Drone Industry Action Group (Drone IAG) publishes its Minutes and other information/products.
Drone IAG purpose and ambitions
In 2016, BEIS Secretary of State invited Professor Iain Gray as Chair to convene a broad range of business voices (including R&D and academia) to inform, support and shape the business environment facing companies in this sector.
The Drone IAG brings together leading UK drone companies, regulators and academics and is attended by the UK regulator (Civil Aviation Authority), the Department for Business, Energy & Industrial Strategy and the Department for Transport.
It is the primary collaborative forum between Government and industry as the opportunities and challenges emerge in the move to autonomous flight.
Current Drone IAG working groups
Operating Safety Cases – To develop possible improvements to the CAA's current OSC risk assessment procedure
DevSpace – To propose solutions to the challenges of testing novel or complex applications
Public and commercial perceptions – To consider handling issues around public attitudes and routes to increased awareness of drone services in relevant sectors
Contacting the Drone IAG
Iain Gray of Cranfield University is the Chair of the group. Secretariat services are provided by BEIS (Department of Business, Energy & Industrial Strategy). If you have any comments, would like further information or want to get involved, please contact gordon.baker@beis.gov.uk.
Role of ARPAS-UK
ARPAS-UK was asked by the Chair to host the IAG's web content. ARPAS-UK has been involved with the IAG from the very beginning and the ARPAS CEO and Standards Director both participate actively in the working groups. ARPAS aims to represent the views of the UK's commercial drone operators and innovators. Please contact graham.brown@arpas.uk or james.dunthorne@arpas.uk if there are any matters you would like to raise.
Professor Iain Gray is Chair of the Drone IAG and Director of Aerospace at Cranfield University, where he leads the aerospace capabilities across the University and their strategic relationships with the world's major aerospace industrial organisations. Iain was Chief Executive of Innovate UK (formerly known as the Technology Strategy Board) until he joined Cranfield in March 2015.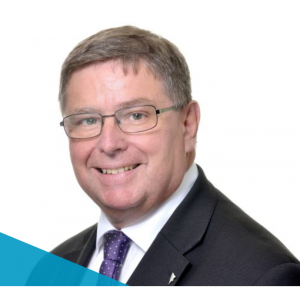 Iain has 27 years industry experience in the aerospace sector including roles at British Aerospace and BAE Systems. He held various engineering positions before taking on the roles of Director of Engineering, then Managing Director at Airbus UK. He became the first Chief Executive of Innovate UK following its establishment in 2007.
He is a Chartered Engineer, a Fellow of the Royal Academy of Engineering and a Fellow of the Royal Aeronautical Society and was awarded the Royal Aeronautical Society Gold Medal in 2007. He was elected as a Fellow of the Royal Society of Edinburgh in 2011, and in the New Year's Honours 2014 awarded a CBE for his contribution to innovation, science and technology.
Key IAG documents
Drone IAG Minutes & Papers