ARPAS-UK Member, DJI, today launched the Matrice 300 RTK and Zenmuse H20 series targeting commercial users.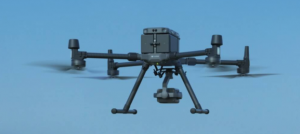 It offers up to 55 minutes of flying time, advanced AI capabilities, 6 Directional sensing and positioning and more.
A range of 15km makes it an ideal candidate for BVLOS, while the Onboard AI recognizes the subject of interest and identifies it in subsequent automated missions to ensure consistent framing.
It looks to be a work horse of a drone that can work in a variety of sectors.
The company's senior director of corporate strategy at DJI, Christina Zhang, commented: "With the M300 RTK flying platform and the Zenmuse H20 camera series, we are providing a safer and smarter solution to our enterprise customers."
For further details, click here.
7th May 2020